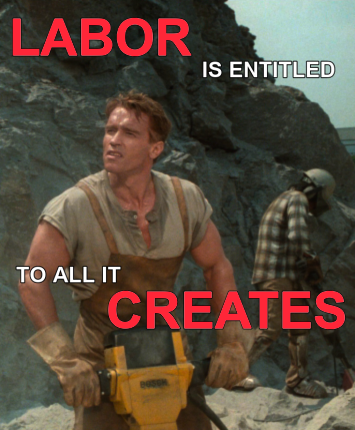 "If the workers are organized, all they have to do is to put their hands in their pockets and they have got the capitalist class whipped" — 'Big Bill' Haywood, founding member of the I.W.W.
Podcasta la Vista, Baby! is proud to declare our support and continued solidarity with working people organizing for living wages, robust benefits, safe and healthy working conditions, and for their basic human dignity by unionizing their workplaces and striking against abuse, injustice, and the bosses' greed.
To that end, we are putting our money where our mouths are. From this day forward, we are committing 20% of the proceeds from our Patreon campaign to the cause of worker solidarity.
This money will be donated these funds to workers engaged in labor action, both those trying to form a labor union or to a strike fund for unionized workers currently fighting for what they're entitled to.
---
CURRENT LABOR ACTION WE'RE SUPPORTING

Starbucks Workers United– We're proud to support workers who have successfully unionized at Starbucks coffeehouse locations nationwide, and the workers movement that has now quickly spread to over 331 locations across at least 40 states winning union representation. We will continue to support this incredible momentum that the company has tried to curb with anti-union propaganda and even illegal firing of union organizers.
Donate to the Starbucks United PNW Relief Fund!
---
PAST LABOR ACTIONS WE'VE SUPPORTED
BCTGM (Bakery, Confectionery, Tobacco Workers and Grain Millers' International Union) – 1,400 workers at all four of Kellogg's cereal plants in Battle Creek, Omaha, Lancaster, and Memphis are striking after the company is demanding they give up health care and retirement benefits, holiday and vacation pay and even threatening to export their jobs, all while Kellogg's raked in big profits during the pandemic, while workers put in long hours.
Victory for Kellogg's workers!