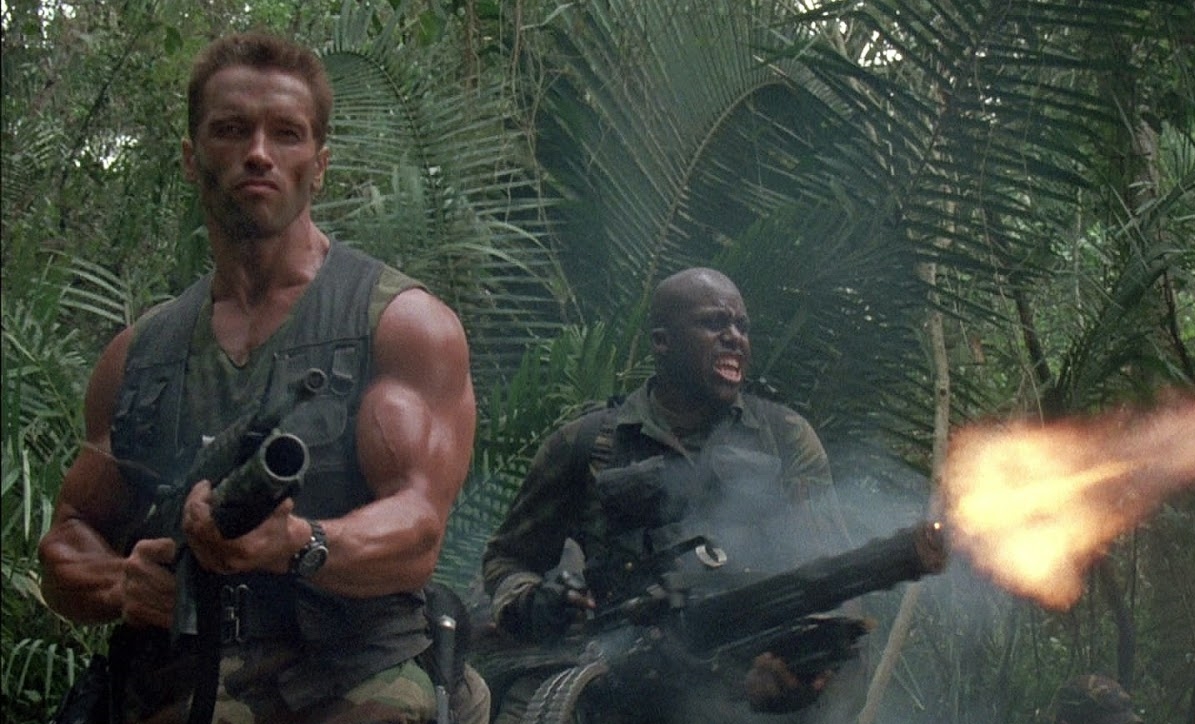 Podcasta la Vista, Baby! is a bimonthly podcast celebration of the cinematic works of Austrian bodybuilder-turned-1980s-action-icon, Arnold Schwarzenegger.
Spinning out of an episode of their pop culture podcast, Radio vs. the Martians!, co-hosts Mike Gillis and Casey Doran share a mutual love of Schwarzenegger movies that is equal parts sincere and ironic.
They are joined by a rotating group of guests for a movie-by-movie master's course in catchphrases, explosions and absurd macho bullshit.
We're going cover all of the movies headlined by, starring, and prominently featuring Arnold Schwarzenegger. This includes:
Commando (1985)
Collateral Damage (2002)
Aftermath (2017)
FUBAR (2023)
Arnold (2023)
Our show's logo and guest bio graphics were designed by Rob Kelly. Our original theme song was written and performed by James Whetzel. Our opening narration was performed by Dan Lombardo.
Now, get to the chopper.