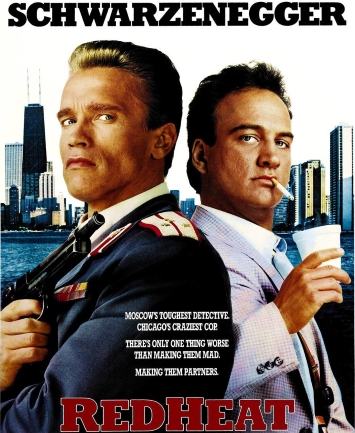 Moscow's toughest detective. Chicago's craziest cop. There's only one thing worse than making them mad. Making them partners.
It's time to feed our parakeet and reacquaint ourselves with Miranda laws — even if the Soviet method is more economical — because it's time to go back to the decade where Schwarzenegger reigned supreme: the 1980s. We're joined by our friend Patrick Johnson to dive into a Cold War buddy cop action/comedy: Red Heat.
Soviet supercop Ivan Danko lands in Chicago to extradite Viktor "Rosta" Rostavili, the Russian drug lord who killed his partner. But after a bloody escape, Danko must join forces with Detective Art Ridzik, a crude and reckless American cop, to bring down Viktor and avenge both of their partners.
Podcast: Play in new window | Download
Subscribe: RSS