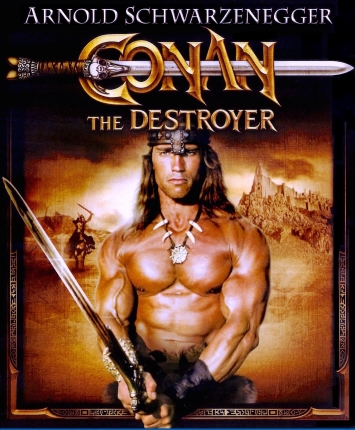 The most powerful legend of all is back in a new adventure.
Know, o listener, that we return to an age undreamed of, to tread the jeweled thrones of the Earth under our sandalled feet with returning guest and musician, Sean Duncan, to talk about the much-maligned epic fantasy sequel, Conan the Destroyer.
Conan of Cimmeria, now living as a vagabond thief, is hired by the Queen Tamaris to escort her niece, Princess Jehnna, on a secret mission to obtain a magical jewel. Unbeknownst to Conan, the Queen has also tasked the princess' bodyguard with killing Conan once the mission is complete, and plans to sacrifice her niece to awaken an slumbering elder god.
Podcast: Play in new window | Download
Subscribe: RSS