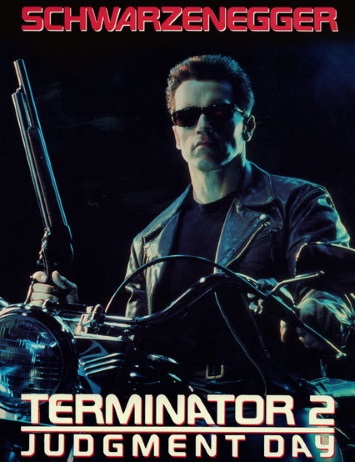 Same Make. Same Model. New Mission.
We're back! In Week Two of Terminator Month, we kidnap Joe Preti of the View from the Gutters podcast, and force him to help us break into Cyberdyne Systems headquarters. Our mission this time, to dive into the biggest Arnold Schwarzenegger blockbuster of all time: Terminator 2: Judgment Day.
A decade later, another more advanced Terminator has arrived from the future to kill a now-ten year-old John Connor. But like before, it didn't come alone. The human resistance has reprogrammed an older model, identical to the one that failed to kill his mother in 1984. Its new mission: to protect young John at all costs.
Podcast: Play in new window | Download
Subscribe: RSS