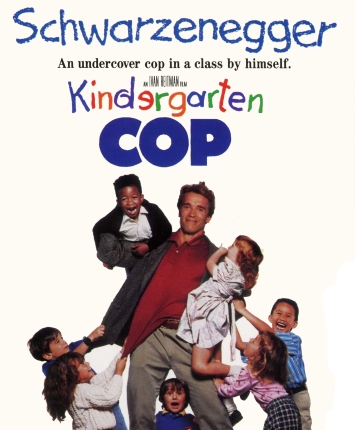 "Go ahead, you tell him you didn't do your homework."
In our second podcast, Mike and Casey are joined actual, real life teacher Rebecca Friedman for a very educational episode that highlights one of Schwarzenegger's most successful comedies: 1990's Kindergarten Cop!
Detective John Kimble is the meanest cop around. He really likes pushing people through glass coffee tables and blasting their couches with shotguns. So when Kimble needs to catch a vicious drug lord, he's forced to go undercover. As a substitute kindergarten teacher.
He does know he's not allowed to kill people, right?
Podcast: Play in new window | Download
Subscribe: RSS