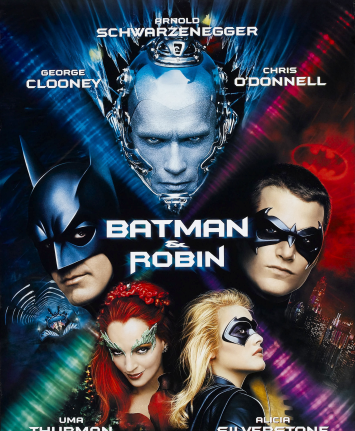 "Allow me to break the ice. My name is Freeze. Learn it well, for it is the chilling sound of your doom!"
We slide in our sculpted rubber bat-suits with Joe Preti of the View from the Gutters comic book podcast to sink our teeth into Arnold Schwarzenegger's infamous comic book movie, Batman & Robin!
Gotham City's be-nippled champions, Batman and Robin, take some time off from bickering with each other to battle a deadly duo of supervillains. In one corner, Poison Ivy, a hammy ecoterrorist with fatal kisses. And in the other corner, Mr. Freeze, a giant blue Austrian armed with a freeze ray and an even deadlier collection of ice puns.
Podcast: Play in new window | Download
Subscribe: RSS