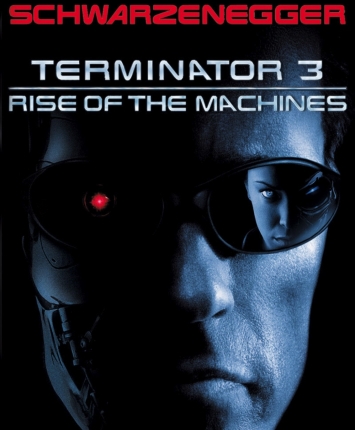 Judgment Day is inevitable.
In Week Three of Terminator Month, we arrive in the post-James Cameron era of the franchise to rob a veterinary clinic and destroy downtown Los Angeles with Dave Brouillette of the Hands Free Football podcast. Our mission, to dig into the long-anticipated sequel that returned Arnold Schwarzenegger to the series that made him a star: Terminator 3: Rise of the Machines.
Now in his twenties, John Connor is living off the grid. Moving from town to town; job to job, running from his destiny as the would-be savior of the human race. And just when he thinks the future is safe, two more Terminators arrive from the future; one a killer and the other a protector. But this time, maybe nothing can stop worldwide nuclear doom.
Podcast: Play in new window | Download
Subscribe: RSS