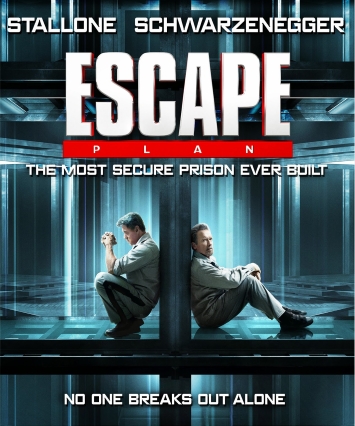 Breaking out is an inside job.
After nearly forty years of waiting, it's finally happened. It's time to inject ourselves with tracking devices and ready our homemade sextants.  This month, we sit down with our good friend Todd Maxfield-Matsumoto to dive into the long-awaited team-up movie between Arnold Schwarzenegger and his longtime cinematic rival, Sylvester Stallone: Escape Plan.
Ray Breslin is a security expert who breaks out of maximum security prisons for a living. His skills are put to the test when he's hired to escape from the ultimate black site detention center for the worst criminals on Earth, and staffed a corrupt warden and his violent costumed guards. But Breslin isn't alone. His escape is aided a fellow inmate, played by our favorite Austrian badass, who thinks that teaming up with Breslin may be his ticket to freedom.
Podcast: Play in new window | Download
Subscribe: RSS