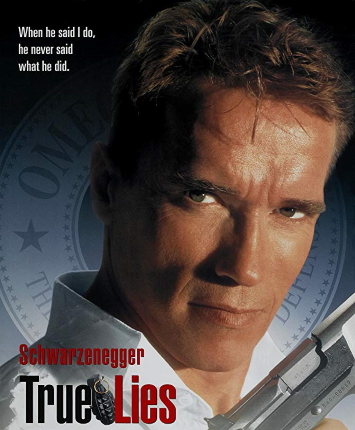 When he said I do, he never said what he did.
This month, we're joined by Rebecca Friedman of Ask an Atheist to revisit the always thrilling and often problematic action-spy comedy that reunited Arnold with director James Cameron, True Lies!
To his wife Helen and their young daughter, Harry Tasker is a boring computer salesman, always away on one of his dull business trips. But Tasker has been living a double life as Harry Rinquest, globe-trotting secret agent and counter-terrorism operative for the secretive Omega Sector. But the lies separating Harry's two lives crumble as Helen is suddenly thrust into a plot involving a Middle Eastern terrorist cell, stolen nuclear warheads, and a beautiful femme fatale. Now Harry must save the world, rescue his daughter and revive his troubled marriage.
Podcast: Play in new window | Download
Subscribe: RSS