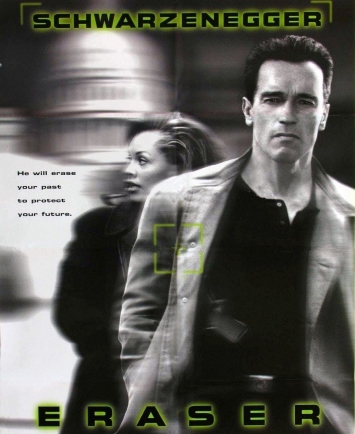 He will erase your past to protect your future.
This month, we burn our drivers' licenses and take refuge in the City Zoo with returning guest Greg Hatcher of the Atomic Junk Shop blog, to dig into the mid-90s high tech action thriller: Eraser.
U.S. Marshall John Kruger is the world's greatest witness protection specialist. He "erases" the people he protects, faking their deaths and hiding them until that they can testify in court. Kruger is assigned to protect Lee Cullen, an executive who has just discovered that the defense contractor she works for is illegally selling high-tech weapons to international criminals and terrorists. Now, with both her company and a high-ranking government official trying to kill her, only John Kruger stands between her and a murderous conspiracy that has even infected the agency he works for!
Podcast: Play in new window | Download
Subscribe: RSS